SDGs Student Conference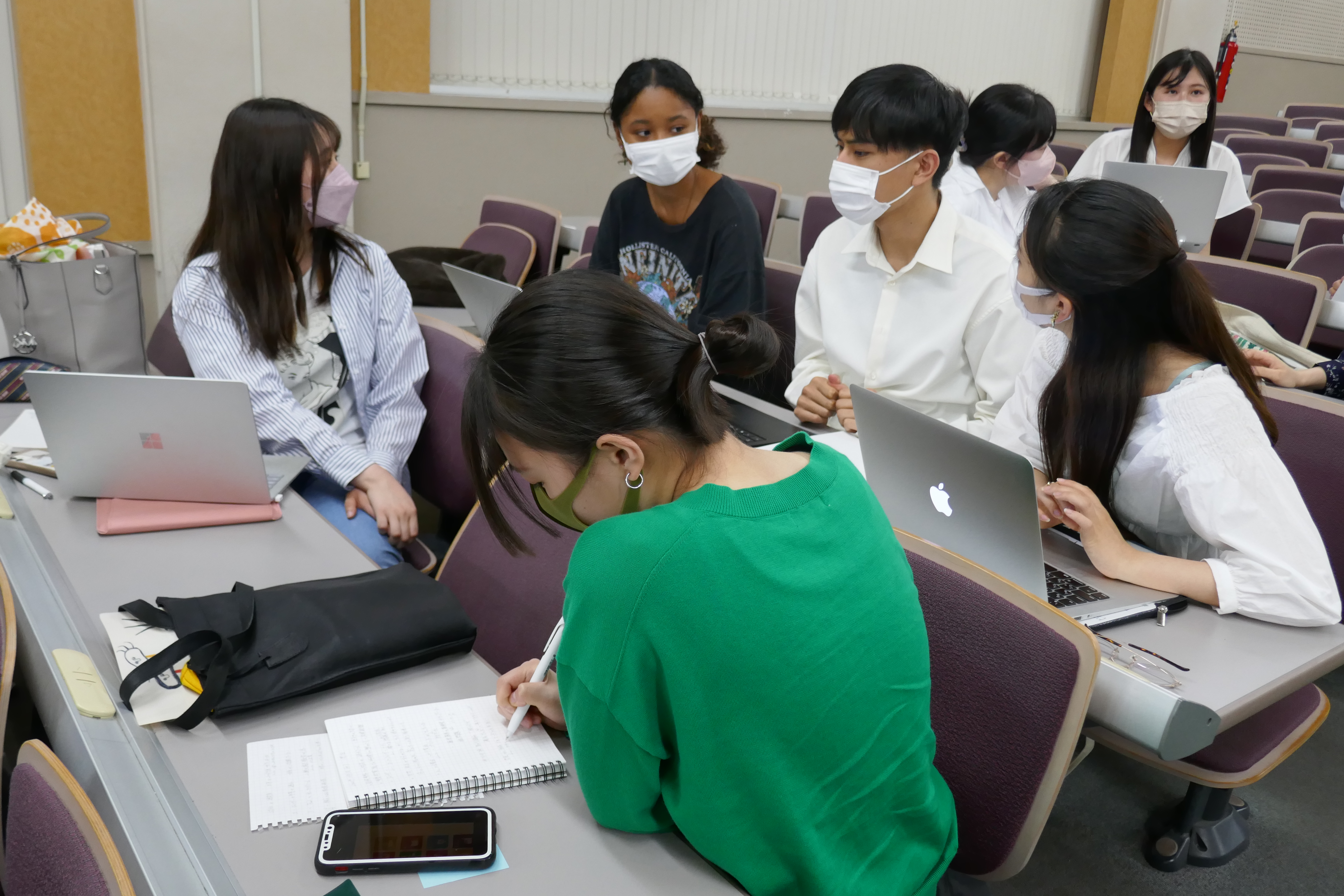 What is the SDGs Student Conference?
Inspired by the citizens' assemblies held in France and the U.K. where the general public can weigh in on issues such as climate change and greenhouse gas emissions, the SDGs Student Conference was established as part of Keio University's Sustainable Development Goals (SDGs) initiatives in order to reflect students' views regarding Keio's efforts towards achieving the SDGs.
Approximately 120 students were selected from across all of Keio's undergraduate faculties. These students began their activities in June 2022 to provide input to Keio University's overall vision, specific objectives, and attainable targets for the SDGs. To do so, they received advice from experts while engaging in various discussions with each other.
From June through July 2022, students attended lectures from these experts to gain a deeper understanding about the current state of SDGs in the world and in Japan. From October through December, the students divided into subcommittees for further discussions on these topics, and in January 2023 they finalized and submitted their official proposals.
Summer Camp
On August 31, 2022, the "Keio SDGs Conference: 2022 Summer Camp" was held on Hiyoshi Campus. Its goal was to have participants consider what objectives and targets Keio University should use while working on the SDGs.
In addition to the members of the SDGs Student Conference, the summer camp also included non-conference university students who wished to join and students from 10 of Keio University's affiliated schools. In total there were approximately 100 participants at the event who discussed ways that Keio can align with the 17 SDGs.
At the camp, Student Conference supervisor Professor Norichika Kanie and Project Professor Hiroko Kuniya who both work with the Graduate School of Media and Governance, were joined by President Itoh to listen to the students' presentations and provide feedback based on their own expertise. The event was a valuable opportunity for participants of all ages to engage in vigorous discussions together about the type of future they hope to see and what issues need to be resolved in order to achieve it.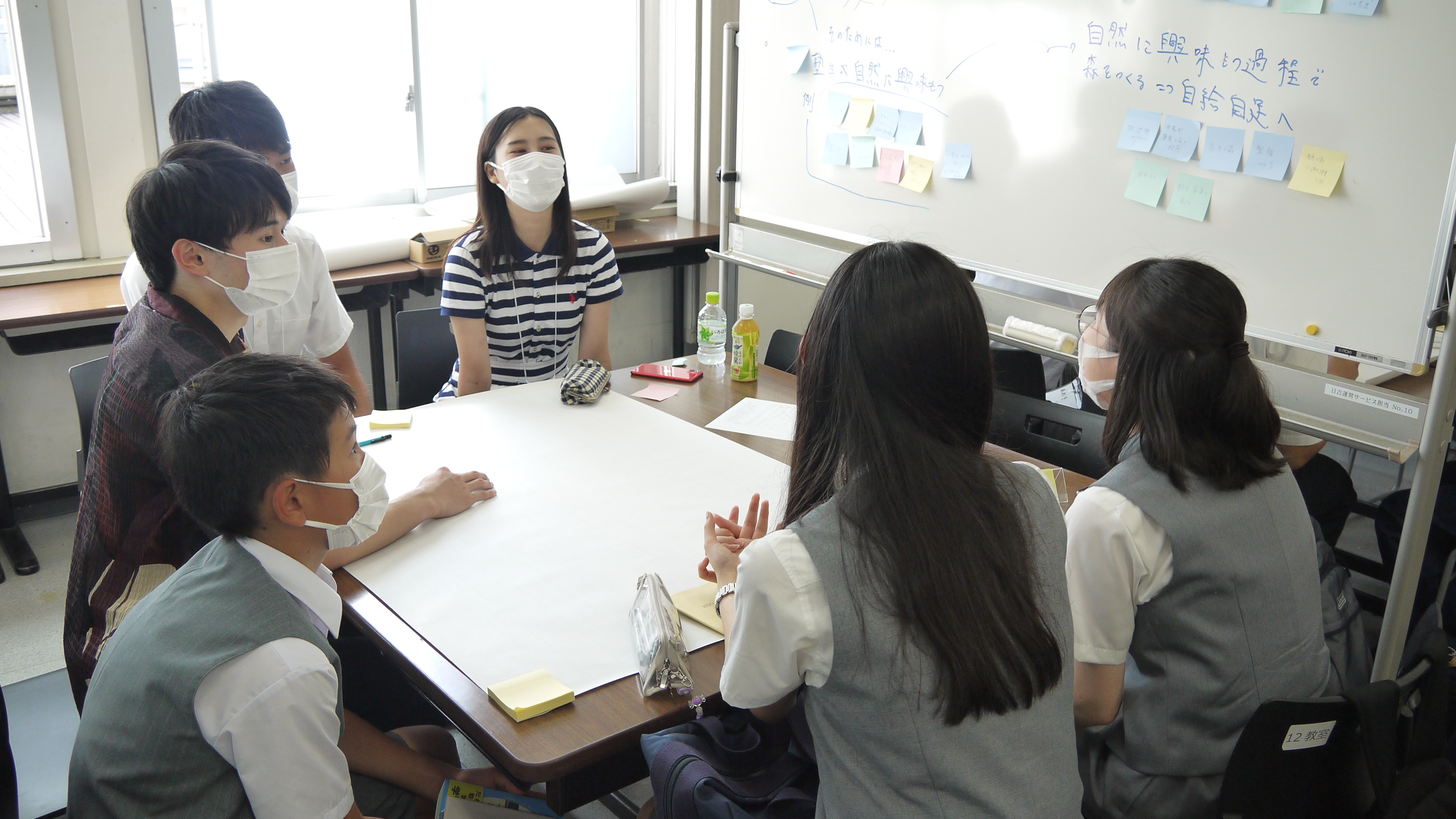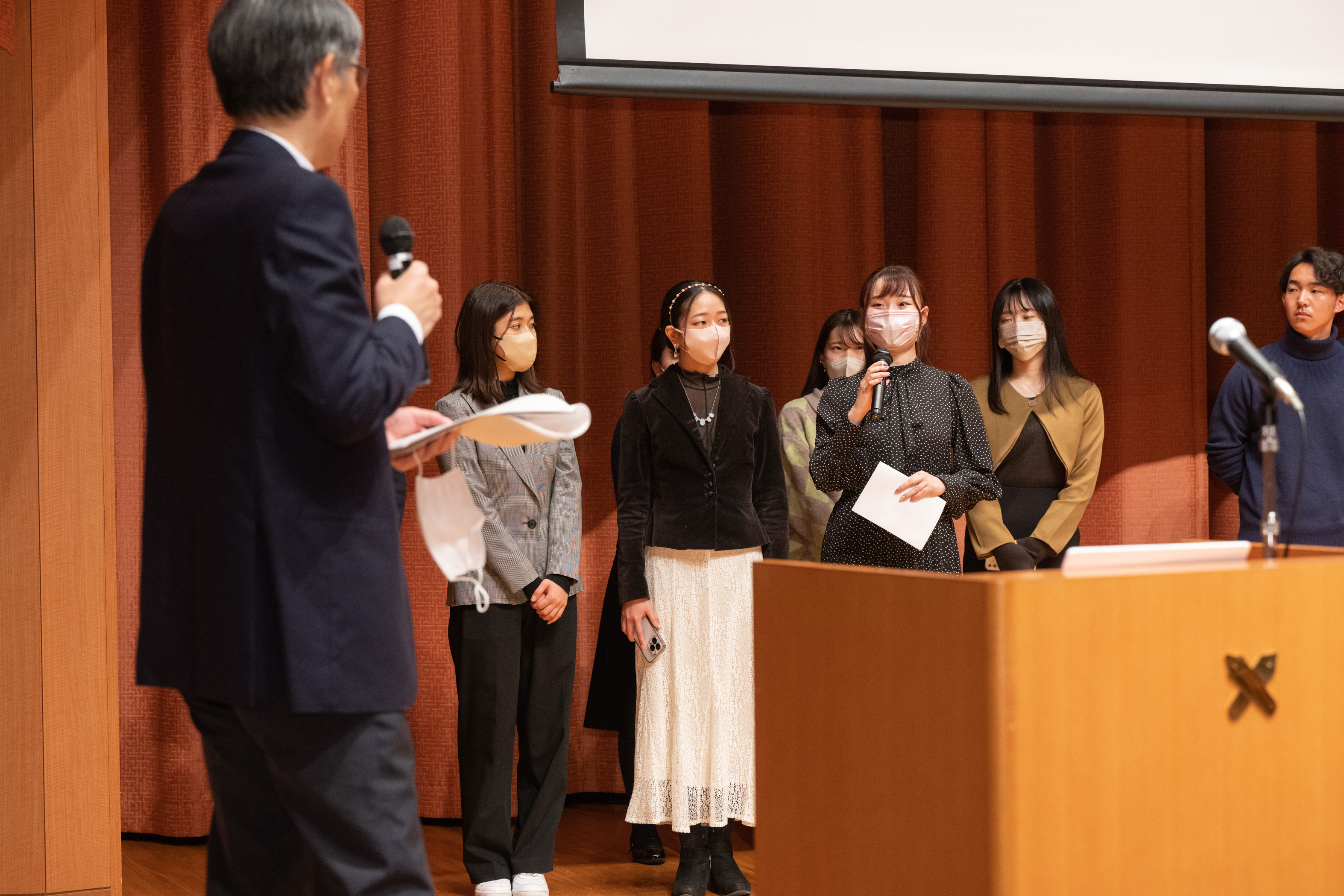 2022 Academic Year Final Proposals
On January 11, 2023, the Student Conference's work reached a culmination when the students submitted their official proposals on the 17 SDGs to President Itoh. These presentations covered the issues from multiple perspectives while offering concrete proposals on what actions Keio can take to address potential challenges in the local community, Japan, and the world at large. During the feedback portion of the event, President Itoh and the students were able to delve deeper into the topics and discuss their views about the proposals. The president will spearhead a review of this year's recommendations with the proposals providing direction for Keio's future initiatives and for the 2023 Student Conference.
Keio University Hiyoshi Children's Cafeteria
The Keio University Hiyoshi Children's Cafeteria is a program designed by the official Keio student group "Slow Food Club" to deepen children's understanding of the Sustainable Development Goals (SDGs) while also providing them the chance to enjoy meals with university students. The program first took shape this year as part of Keio's efforts to advance the SDGs and strengthen the ties between the school and its surrounding community. It was held in cooperation with "Green's Marche," a student cafeteria at Hiyoshi Campus.
Approximately 40 elementary students from five elementary schools around Hiyoshi Campus participated in the event. The theme was "What does it mean to eat? Thinking about it over curry with Keio students!" Through the Children's Cafeteria, participants had the chance to learn with Keio students by eating together and playing trivia quizzes designed to deepen their understanding of food and the SDGs.
The Slow Food Club plans to continue similar efforts in the future and build bridges between the school and locals while working on the SDGs, providing spaces for the community and children to learn and grow.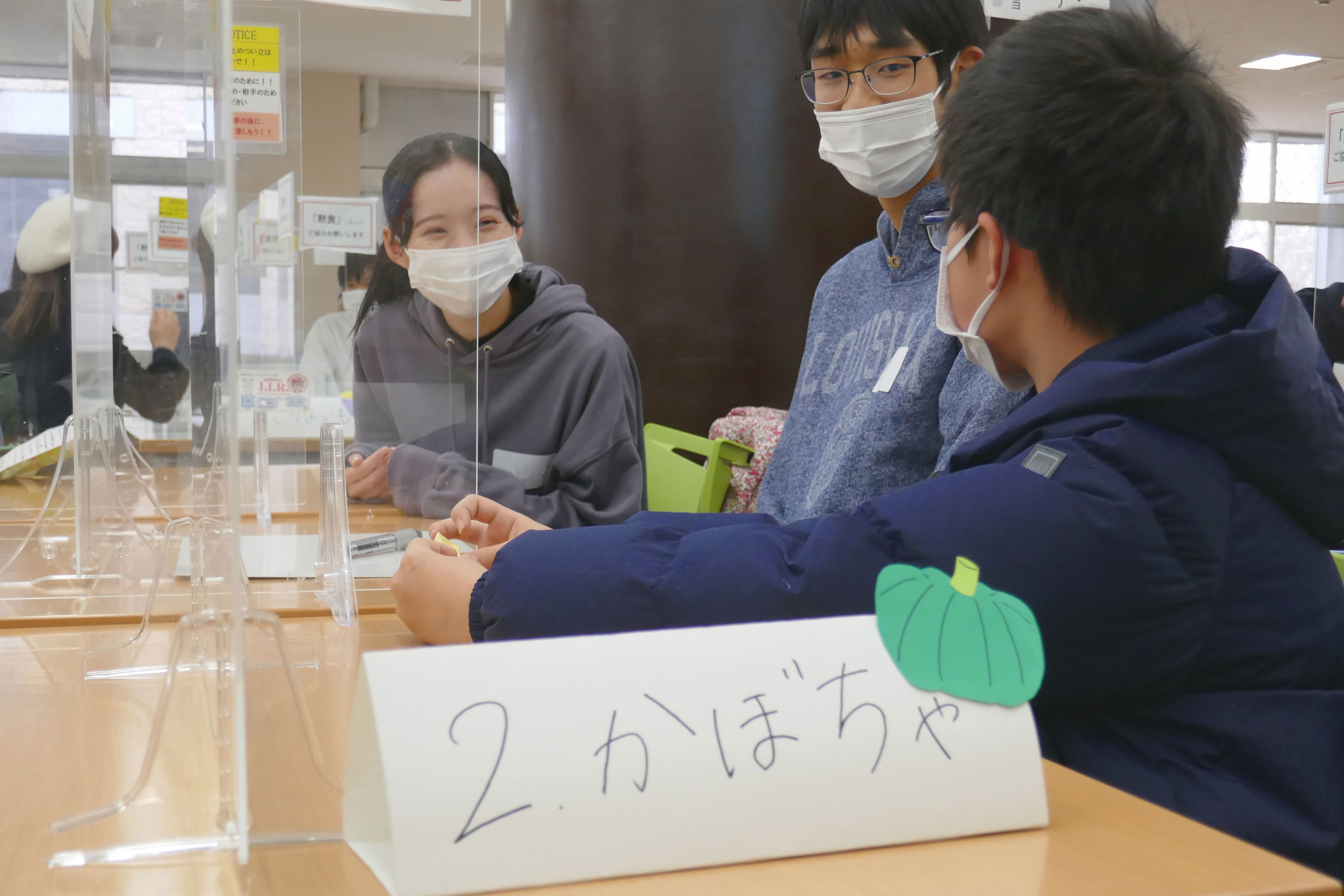 The Keio Forests
Keio University owns 16 forests, an equivalent of 161.6 hectares of land, that range from the Tohoku region all the way down to the Chugoku region. These "Keio Forests" are operated with the help of alumni who specialize in forestry. Our activities focus on afforestation and silviculture which are, in turn, used to contribute to the local community through environmental education and research.
As a part of the forest educational initiatives, Keio hosts activities which provide valuable opportunities for city-living elementary, middle, and high school students from affiliated schools to plant trees, cut lumber, conduct surveys on forest growth, and generally experience nature. In addition, lumber from these forests is used as building material for Keio campus interiors and benches as well as for creating memorabilia that are given to alumni. A portion of Keio's forests have also been certified by the Forest Stewardship Council, contributing to conservation efforts.
We at Keio University are committed to deepening our relationships with people living in the regions near these forests through nature-positive interactive events and similar activities. As such, we are regularly involved with inviting forestry experts and environmental scientists to give presentations on these topics and help organize related symposiums and conferences.
We believe that involving people in planting, raising, and recycling trees in the Keio Forests provides them with valuable opportunities to reflect on the SDGs.